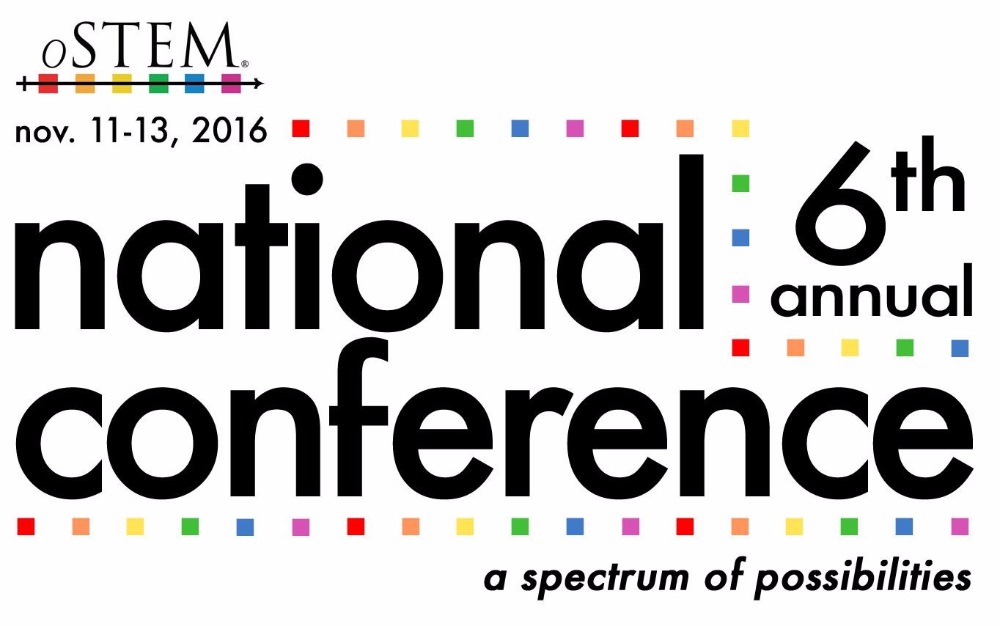 Out in Science, Technology, Engineering, and Mathematics is pleased to invite you to our sixth annual conference in Denver, Colorado. We look forward to hundreds of our members from across the country coming together for this three-day conference experience, taking place November 11-13, 2016. Join us in a celebration of diversity across all fields.
Beginning in 2011, the oSTEM Annual Conference has brought together diverse students and professionals from various STEM fields in the interest of professional development and the creation of safe and inviting places to study and work in the sciences. The 2015 event saw more than 400 students and professionals in attendance.
---
Conference Program Book - Now Available!
The 6th Annual oSTEM Conference program book, can now be found here! We're looking forward to seeing everyone in Denver.
---
Conference Travel Grants - Closed
The oSTEM Conference travel grant process has closed. Due to limited available funds, students and those with the greatest need will be prioritized. Questions about the funding request process should be submitted to finance@ostem.org.
---
Call for Volunteers - Closed
We are no longer accepting volunteers. Volunteers will receive a discount code for $25 off of their registration for up to 3 hours of volunteer time during the conference. If you are already a volunteer, a member of the Conference Logistics Committee will respond to you with a proposed shift in the next few days.
---
Interested in Becoming a Sponsor?
If you're interested in learning more about our sponsorship opportunities visit our Conference Sponsor page or reach out directly to our sponsorship team: conference-sponsorship@ostem.org
---
If you have any other questions, feel free to reach out to our 2016 Conference Chair Cortland Russell: cortland.russell@ostem.org