Erika Aldrich a junior at the University of Michigan, studying Industrial and Operations Engineering. Erika also has two dogs, Skittles and Cowboy, and she loves sports, outdoor activities, and cooking. Since entering college, Erika has held several positions with the Society for Women Engineers... Learn more about Erika
here
.
oSTEM's Diversity and Inclusion Team broadens visibility of our diverse membership by celebrating our Rising Stars. Today, we introduce you to Erika Aldrich, who we celebrate for her passion to support women and people with invisible disabilities in STEM, as well as her unique abilities to overcome adversity. We invite you to get to know Erika through the following Q&A, as well as to submit your own questions for her to answer:
k.ryder.fox@ostem.org
. For more information on navigating disability accommodations, you can read our
step-by-step article
.
Q: Tell us a little about yourself, Erika
A: I am 21 and from Allen, Texas. I study Industrial and Operations Engineering at the University of Michigan. I love dogs and have a 9 pound beagle (Skittles) whom I adore as well as a 100 pound black lab (Cowboy) back home. I also love reading, playing sports (soccer and softball are my favorite), watching sports (especially hockey, football, and baseball), being outside, and cooking (although I'm not very good, haha).
Q: Can you share an accomplishment you're especially proud of?
A: The summer after my freshman year, I traveled with the Society of Women Engineers (SWE) to India to conduct a week-long engineering outreach camp for students at a local school. I interacted with students of different nationalities, religions, and races; yet we all had one common interest: engineering. Despite traveling over 20 miles to school, each way, the kids all had such a passion for learning. They reminded me of why I love what I do - because engineering is universal and has the ability to bring people of very different backgrounds together for a common goal.
Q: How did you get involved in oSTEM?
A: When I began really delving into my sexuality and trying to discover and understand and accept my identity, a friend on the oSTEM chapter eboard was a huge support for me (thanks Caity!!). She suggested oSTEM as a way to find people who would support and accept me, and also help me along my journey.
Q: What has being an oSTEM member meant to you?
A: Being part of the oSTEM community has been truly life-changing for me. oSTEM made me feel, and continues to make me feel, like I can be my authentic self always, without fear of judgement or harassment. By giving me a safe space to explore and learn about myself and connect with others, oSTEM allowed me personal growth that I am not sure I could have achieved on my own. Our meetings helped me with everything from how to handle missing school for the conference without being out to my professors to going home to conservative Texas for Christmas break.
Q: What did you take away from oSTEM's 7th Annual Conference?
A: The biggest lesson I took home with me was that the only way to live is to be 100% me (so long as it is safe to do so).
Q: You also mentioned the Society of Women Engineers. Can you talk about your involvement?
A: In 8th grade, I attended a summer camp hosted by SWE, where I decided I could, and would, pursue engineering. I credit that camp for showing me what I could be when I grew up, and inspiring me to aim high. Since entering college, I have held a number of positions with my local chapter. I am very passionate about SWE, advocating for present and future women in STEM careers, and supporting members both personally and professionally.
Q: You've shared some about being both LGBTQ+ and female. Can you expand a little on these intersecting identities?
A: Intersectionality is tricky but vital to being my true self. I am a Catholic, bisexual, Caucasian, cisgender, female with invisible disabilities who is studying Industrial and Operations Engineering. That's a very unique combination. All of my identities allow me to give a brief glimpse to others of who I am and what I believe. I value being 100% myself, which involves fully embracing all of my intersectionalities. The uniqueness of each person's intersectionalities adds a layer of complexity to their being--and that, in my opinion, is amazing and beautiful.
Q: We also recognize that having invisible disabilities might increase a student's marginalization. What is your experience?
A: Having invisible disabilities, especially in STEM, can be incredibly daunting because people think we should be invincible and able to handle anything. Asking for help seems to make us "less than" or "weaker than" our peers; however, I like to challenge this notion. I have a few invisible disabilities, including diagnosed anxiety and depression. These can make it difficult to focus in class, complete assignments, and be successful on exams. Even still, I have trouble coping with the invisibility portion of my disabilities. People assume, incorrectly, that I have no struggles, that things are easy for me, etc. I fight very hard to have a level playing field with my fellow students. It can be embarrassing when classmates ask where you were for an exam, seeing as in small classes it is very obvious if you don't show up for the exam. It can also be awkward to try and explain that I am in a separate testing room.
Q: Have you encountered any pushback to your accommodations?
A: The only problems I've had are with faculty. One professor tried to get me to give up my accommodations and refused to let me take an exam using my accommodations. On my own, I would have lost this battle and failed the class and faced other repercussions.
Q: How did you advocate for yourself when that happened?
A: I utilized my support network: the Office for Student Support and Accountability (OSSA) as well as the SSD Office took over communication with that professor so that I no longer had to suffer the emotional distress caused by his harsh words and lack of understanding. I ended up dropping the class and filing a claim with the Office of Institutional Equity at the university. My support system got me through this process and helped me figure out who to talk to and what to do. It is so important to locate and seek guidance from offices at your university that support you. We all deserve a fair chance to perform at our highest level--never forget that!
Q: What does self-advocacy teach you?
A: The biggest lesson I've learned is to not give up until I have the accommodations necessary for my success. The second biggest lesson is talking with people who have my best interest and are well versed in accommodations.
Sometimes I don't know what exactly I need, I just know that what I'm doing/what I have is not working.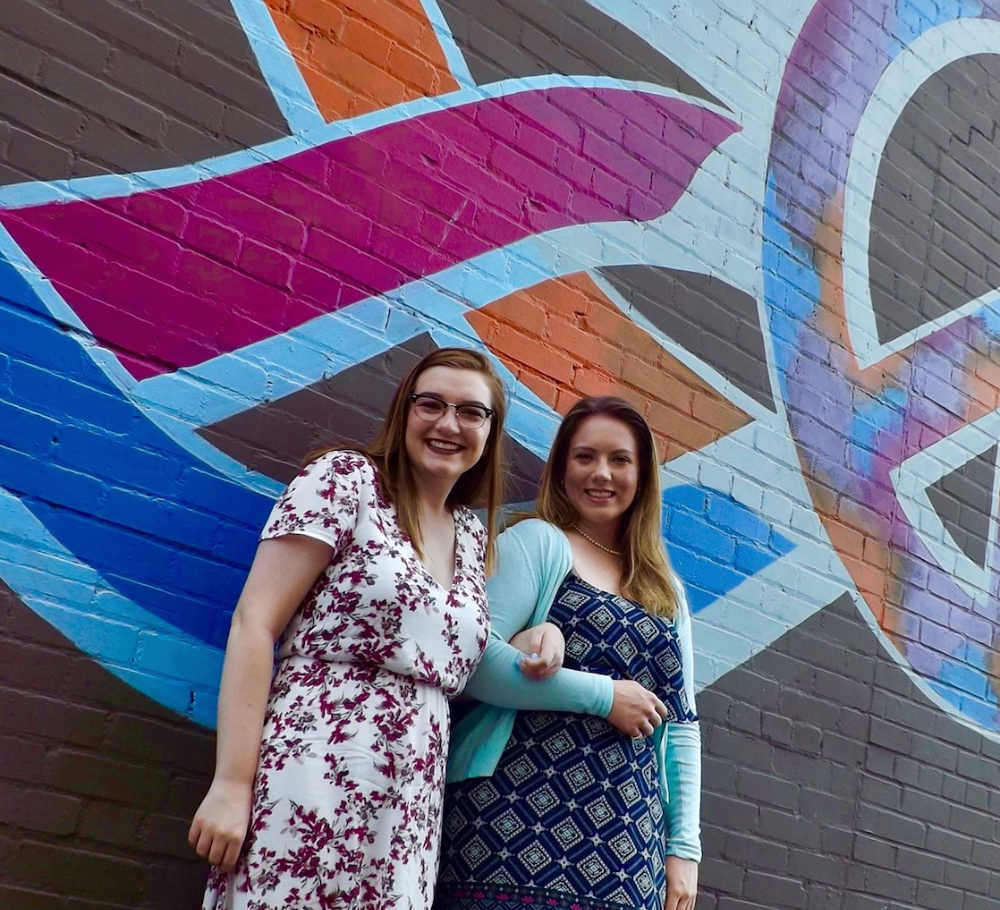 In those cases it is really helpful to have someone there to talk through the situation with and get ideas of possible accommodations.
If I know what accommodations I need, I do not stop until I get them. I knock on every door and email every person until I find someone who can, and will, help me.
In Short, Self-Advocacy Teaches Me:
To have grace for myself

I AM worth it

I DESERVE the same chances and opportunities as everyone else

I am no lesser of a person simply because my situation is different.
Q: Did you encounter any unexpected avenues of support along the way?
A: My friends, especially those in oSTEM and SWE. I came to college assuming that I was going to have to stand on my own and fight by myself. I never wanted to burden my friends with my problems, because they have midterms and significant others and assignments, too.
I've since realized that we are all in this together. Although we may have different paths, my friends are more than willing to listen, support me, and help in whatever way they can. It isn't burdening them because they want to help me.
Q: Do you have advice for others in the oSTEM community who are double or triple minorities?
A: BELIEVE IN YOURSELF!!!!!!!
The best thing you can do for yourself is to believe in your intelligence and capability to succeed at whatever it is you want to do. At the end of the day, you are alone with yourself and your thoughts. Believing in yourself first will help you, no matter the obstacles you face along your journey.
Also, surround yourself with people who believe in you:
Find organizations that celebrate your identities and support you.

Make friends with people who want to help you succeed.
That way, you reinforce your confidence and remember you CAN do it!
Diversity and Inclusion needs YOUR nominations for our RISING STARS highlights!
Please nominate yourself or someone else by emailing: diversity@ostem.org